Visit the Apple App store or the Google Play store to find the Wowza GoCoder App and install it onto your device:
You will need to select the Using Wowza GoCoder option in the stream settings in order to get your GoCoder streaming to your website. You can find this by:
Navigating to the Dashboard
Select Stream
Check the Using Wowza GoCoder box
View the settings in the appropriate format, as shown below:
Launch GoCoder on your device and you should see the welcome screen: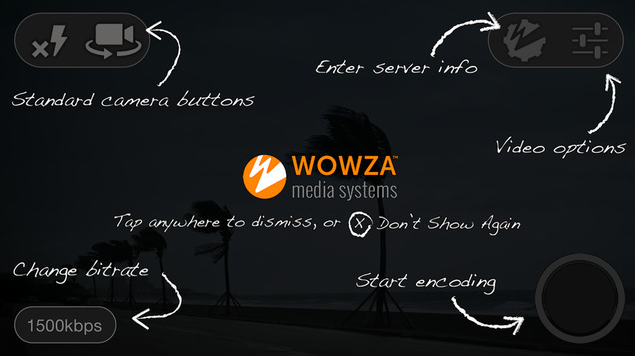 Go into Connect To > Wowza Streaming Engine
In here you will find the following options:

Firstly go to the Host option and enter the Server and Port information from the Stream page of your website as shown below.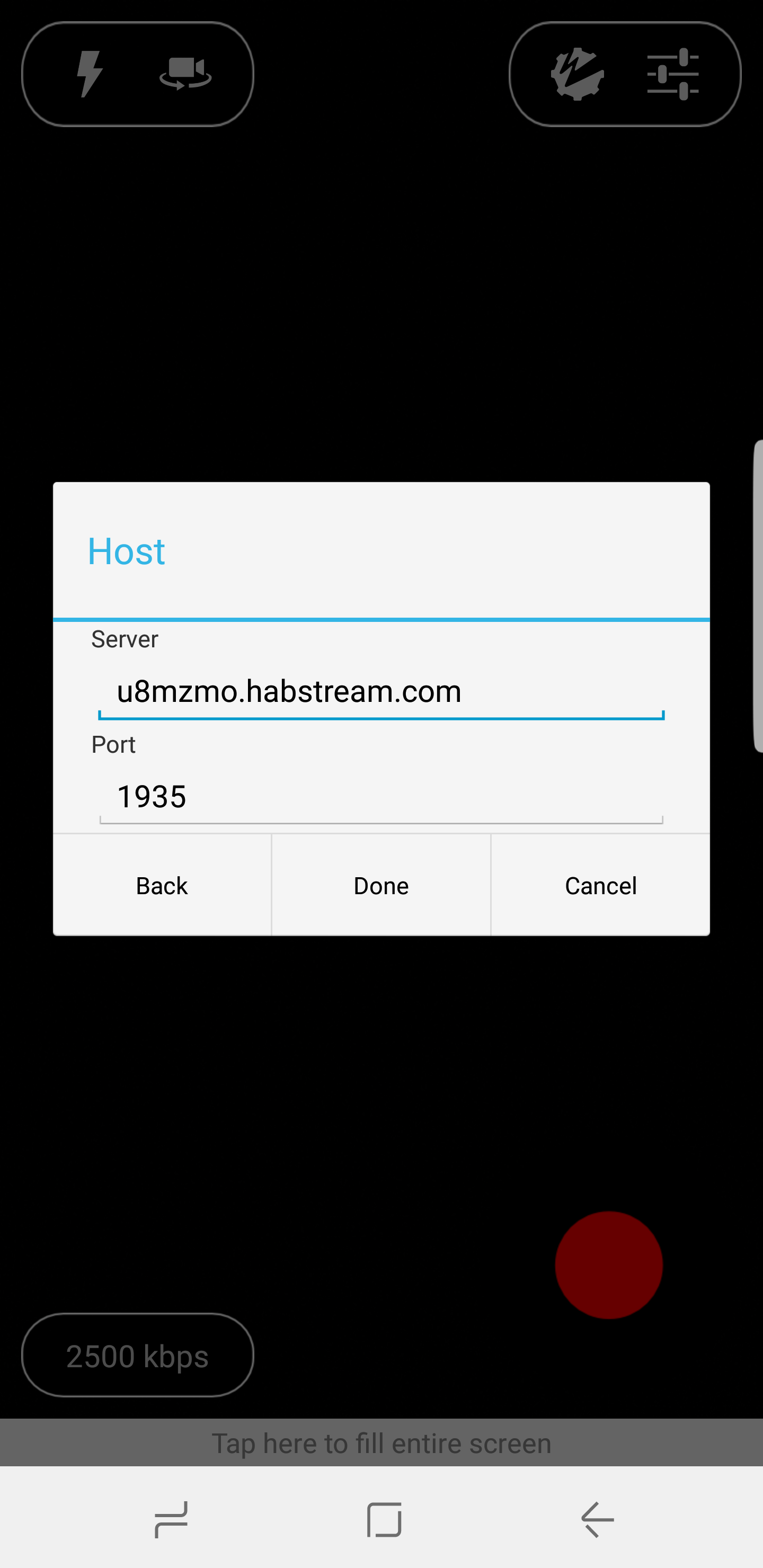 Click back once you've entered these details and select the Application option next. For this option you need the Application and Stream Name, so enter the appropriate details from the Stream page of your website as shown below.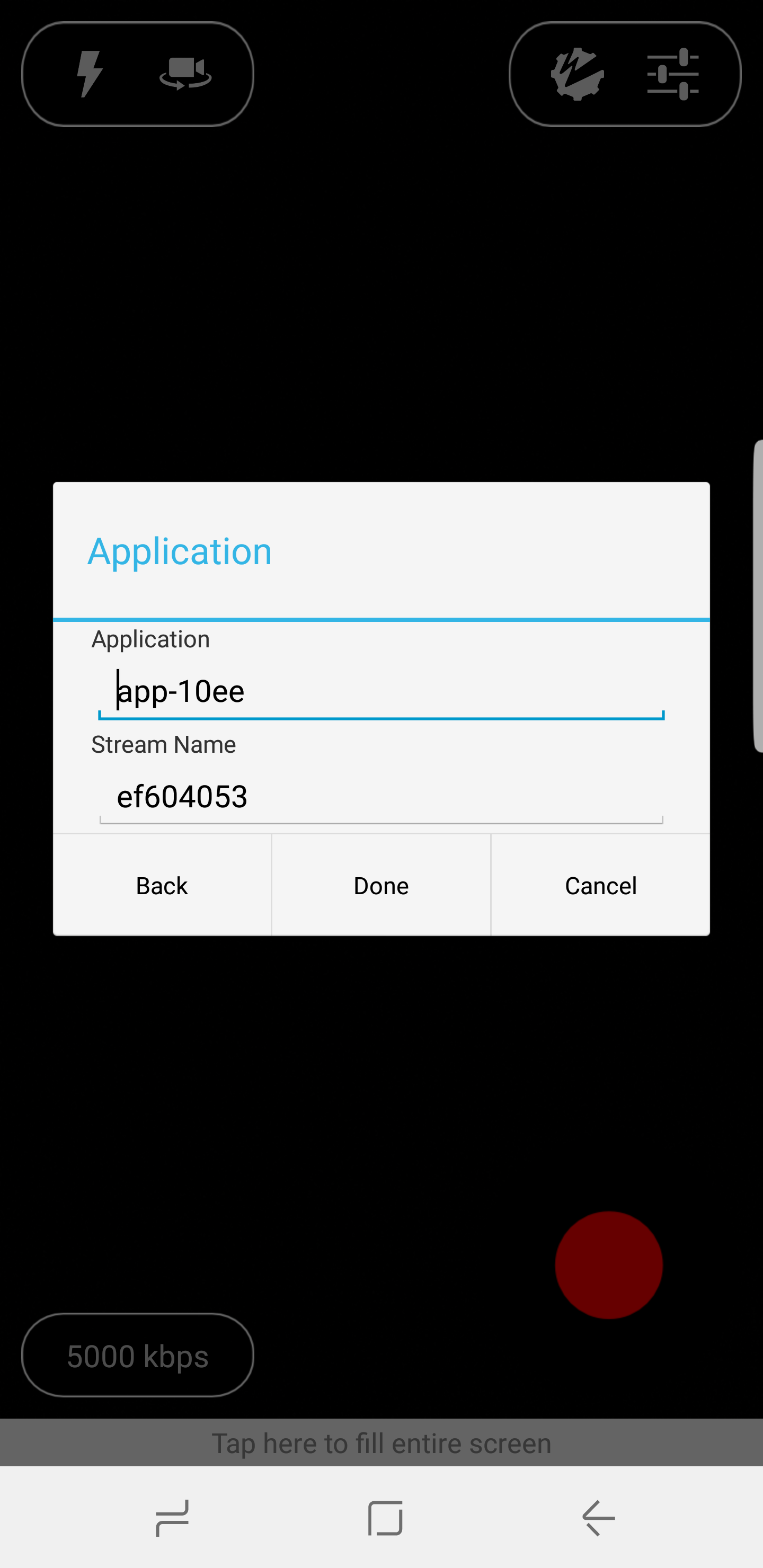 Click Back when you're done and select the Login option next. Input the Username and Password found on the Stream page of your website as shown below: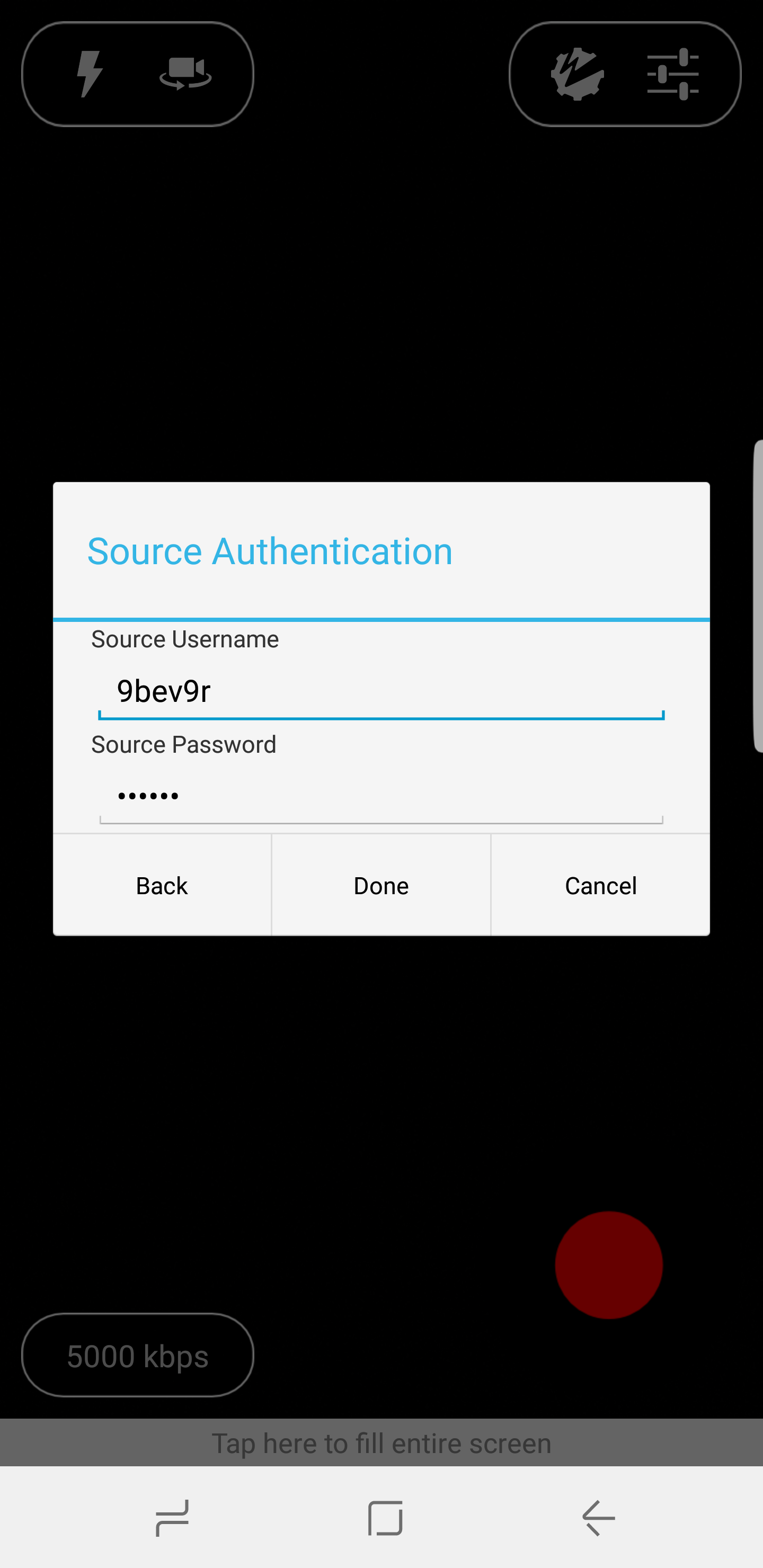 Then click Back and Done in the menu system to get you back to the main GoCoder environment, as shown below: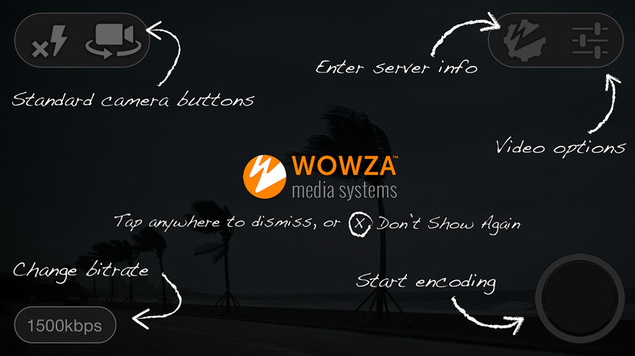 All you need to do now is select the desired video settings.

You can change the bitrate in the bottom left corner as seen in the graphic above. We recommend the highest bitrate of 5000Kbps for the best quality stream.

You can also change your Video Settings such as Framerate and Keyframe interval - We suggest 25fps and a Keyframe interval of 50 for Hire A Broadcast streams.

When you have all this info in your GoCoder app, you are ready to go live!

Remember to click the Enable Streaming button in your stream control centre from your event's Dashboard.

When the button changes to say Disable Streaming, press the Red Button on your GoCoder app to start streaming. Once your stream is live you should see the video within the preview area on your website (this may take up to a minute to show).
You're now live streaming!